Laguiole 6 Steak Knives & 6 Forks 2,5 mm in Box Olive Wood
* Luxury wooden storage box with 6 steak knives and 6 forks
* Smooth sharpened knife with a steel thickness of 2.5 mm
* Good-grip handle made of real olive wood
* High-quality stainless steel blade with hardness HRC 52/56
* 100% made in France
Laguiole 6 Steak Knives & 6 Forks 2,5 mm in Box Olive Wood
This 12-piece Laguiole steak knives and olive wood forks set is made in the 100-year-old French family company Jean Dubost. The razor-sharp, stylish and solid knives hold very well in the hand and have a steel thickness of 2.5 mm. The handle is made of real olive wood from countries around the Mediterranean. The stainless steel blade is smoothly ground and excellent for cutting steaks, lamb, game and roulades. There are also 6 matching forks in the box. The set is completely produced in France and packed in a luxurious and handy storage box made of wood and provided with a certificate of authenticity. The knives and forks can only be washed by hand due to the wooden handles. The ideal gift for home cooks and culinary enthusiasts!

Most important features:
Luxury wooden storage box with 6 steak knives and 6 forks
Smooth sharpened blade with a steel thickness of 2.5 mm (fork 2.0 mm)
Steel type steak knife AISI 420, steel type table fork AISI 430
High-quality stainless steel blade with hardness HRC 52/56
Good-grip handle made of real olive wood
Original Laguiole honeybee emblem
Provided with a certificate of authenticity
French craftsmanship, 1 year warranty against manufacturing defects
Suitable for steaks, lamb, game and roulades
Only wash by hand
Storage box made of smoothly sanded untreated European poplar wood
100% made in France (Jean Dubost, since 1920)
Dimensions:
Steak knife 23 cm (handle 12 cm, blade 11 cm)
Table fork 21 cm (handle 12 cm, metal part 9 cm)
Casket 26x25.5xH3.5 cm
Available variants:
At least 10 Laguiole steak knives & forks sets 12 pieces in other types of wood and plastic variants
Casket with 2 Laguiole steak knives & 2 table forks
Also available:
Table spoons, dessert spoons and related accessories in the same style
Loose steak knives and table forks (for expansion or replacement)
Technical information handle:
Version in smoothly polished real olive wood from countries around the Mediterranean Sea.
Olive tree Slow-growing tree from the Mediterranean countries. The very hard and precious wood gets a second life (usually only after 70 years) when the tree is no longer suitable for olive growing.
Technical information has:
AISI 430 is a stainless steel type to which chrome has been added. This type of steel is often used for cutlery because it is easy to shape (spoons and forks), has a strong gloss and does not rust quickly.
AISI 420 is a strong stainless steel grade to which carbon has been added in addition to chromium. This steel is less easy to bend and is very suitable for making knives. This steel is additionally hardened (HRC52 / 56) with a heat treatment so that the cutting surface is damaged less quickly and remains sharp for longer. In addition, it is highly resistant to rust.
HRC52 / 56 is the standard by which the hardness of the steel is indicated. This type of steel will not break easily and is less susceptible to rusting.
Food Safety:
This product is produced in Europe and meets the highest safety requirements.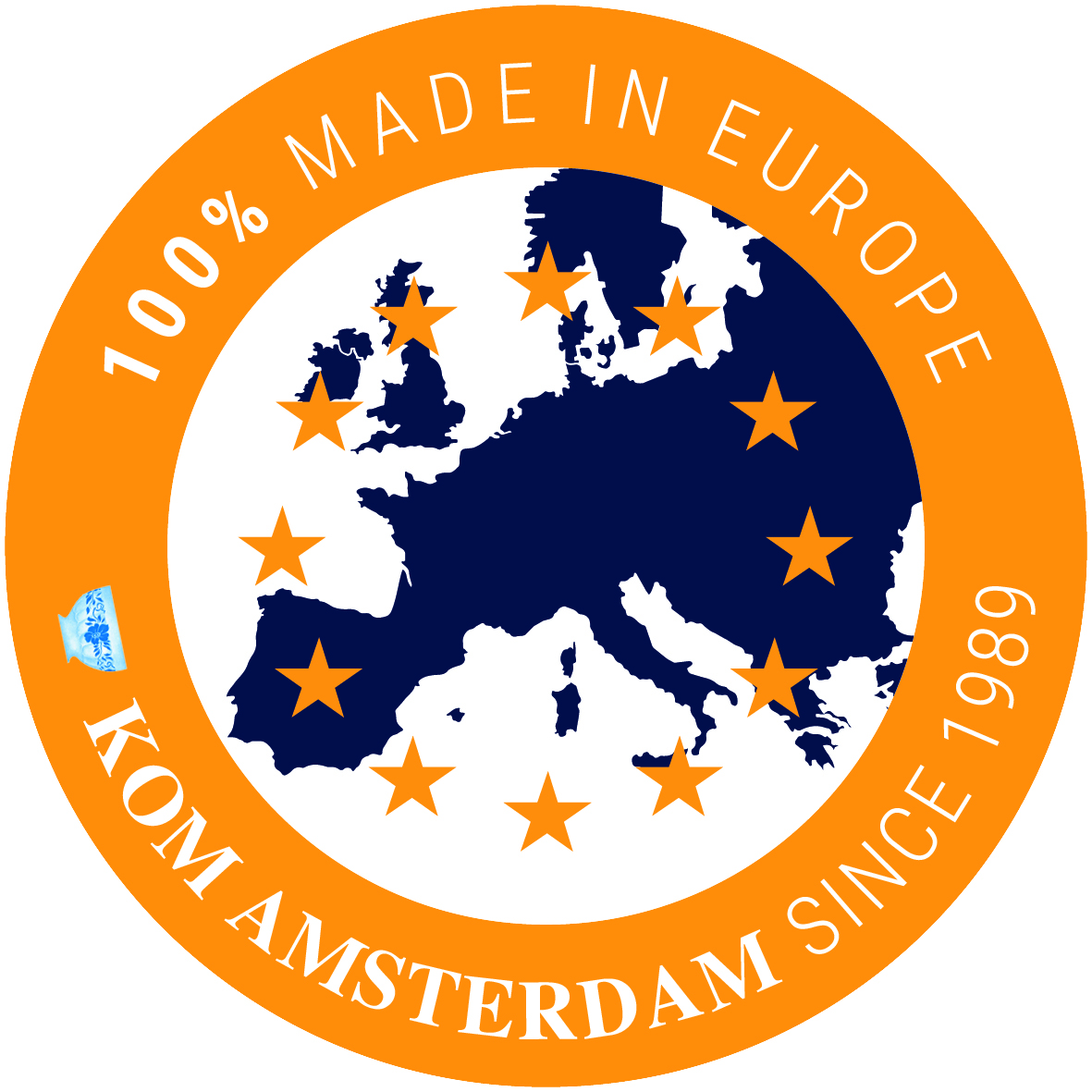 About Laguiole Jean Dubost
The Jean Dubost family business was founded in 1920. Today it is led by the 4th generation that combines the traditional way of making knives with modern industrial production techniques.

The Laguiole Jean Dubost range is made entirely in France. Apart from a few tropical woods, all parts, such as the steel and the handles, also come from France. In the factory, raw steel (AISI 420 standard with hardness HRC 52/56) is transformed into a razor-sharp, polished blade in a process of 9 production phases. 1.5 million Laguiole steak knives are made every year, almost half of which are destined for export.

Unfortunately, there is also Laguiole imitation that is mainly produced in China. Although often not immediately visible on the outside (the logo, the honeybee, is even copied), the material and the manufacturing are of considerably lower quality. Imitation is easy to recognize. If France is not explicitly engraved in the steel blade of the knife, the knife is not produced in France and is therefore not authentic.